Uw review toevoegen
Neo U1 AMS Bundel
MINIX
Neo U1 AMS Bundel
Artikelcode
NEO U1/AMS/A2
0-2 werkdagen
Beschrijving
De Android Media Shop U1 bundel pakket.
I.v.m. de nieuwe wetgeving mogen wij u geen voor geïnstalleerd mediaspelers,
meer verkopen. De Bundels hebben een nu lege kodi installatie en de addons zou u dan zelf moeten installeren en is op uw eigen verantwoording!
Wel kunnen wij u op afstand begeleiden via Quick-Support van Team-Viewer.
Deze AMS bundels bevatten alles wat U nodig heeft.

Een MINIX Neo U1
Een MINIX A2 Flymouse.
2 x AAA batterijen.  
Hardwareguru Dashboard om Kodi / MINIXMC in het Nederlands met  (uitsluitend legale) 
add-ons om te kijken via de box.
1 jaar AMS support / ondersteuning via Teamviewer
2 jaar garantie

Hardwareguru Dashboard app voor backups, updates en herstel van Kodi/MINIXMC
Diverse extra hulp apps via Hardwareguru Dashboard makkelijk zelf te installeren.

De ( Legale )Apps die wij alvast voor u instaleren zijn; RTL XL,Spotify,You Tube
Ziggo Go,Kijk,NPO,Netflix,Wildhitz en Quicksupport.

Neem de box overall naar toe en kijk u favoriete programma's via de Ziggo app,
als u maar een internet via wifi of lan heeft.
De Android Media Shop MINIX NEO U1 bundel met AMS ondersteuning dit betekend,
Als u de box heeft gekocht en u heeft hem ontvangen en aangesloten via Wi-Fi of Lan
dan kunnen wij via Quick-Support van Teamviewer op afstand de Android box overnemen en,
u een juiste uitleg geven via de box en Whatsapp. ( dit geld niet voor de Minix X5 en X7mini )
Ook krijgt u bij deze bundel de handige MINIX NEO A2 flymouse voor de perfecte bediening
van uw MINIX.


Onze support en ondersteuning gaat zeer ver bij ons u mag ons altijd mailen met vragen of via whatsapp 0646322289 u vragen stellen wij nemen dan altijd de zelfde dag contact met uw op.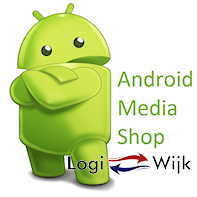 Kijk verder in de webshop voor nog meer MINIX NEO producten. ( MINIX NEO U1 bundel )
0
sterren gebaseerd op
0
beoordelingen