Minix Neo android Boxen
Veel mensen zien door de bomen het bos niet meer. 
Vandaar dat wij voor U maar de MINIX NEO top 3 hebben uit gelicht voor u.
MINIX NEO X6 : De budget box voor mensen die gewoon films en series willen afspelen.
MINIX NEO U1 : Voor mensen die graag HD audio, 4k@60fps, en android 5 willen.
MINIX NEO U9-H : Voor mensen die ook graag zwaar grafische spellen willen spelen,
en een hardware decoder voor 7.1 audio.
Wij werken enkel met MINIX omdat dit de beste fabrikant van dit moment is.
Goedkope alternatieve bieden wij niet aan omdat deze vaak instabiel zijn en veel bugs bevatten.
*Vergelijk het met een samsung telefoon of een goedkope chineze telefoon.
Al lijken de specificaties hetzelfde dan zit er nog steeds een groot verschil in. 
Het verschil tussen de MINIX boxen;
Een kort overzicht met de hoofdpunten; 
 

 NEO X6  (budget)  

NEO U1 (high end)         

  NEO U9-H (high end)         

Full HD               

JA

JA

JA

4K

NEE

tot 60 fps

tot 60 Hz

Audio

        tot 5.1 
Optisch + HDMI 

           tot 7.1              
    Optisch + HDMI    

               tot 7.1              
    Optisch S/Pdif + HDMI    

Games

+

++

+++

MinixMC/KODI 

JA

JA

JA

















Via een optische kabel is enkel 5.1 audio mogelijk, voor 7.1 moet dit dus via HDMI en moet uw versterker dit ook ondersteunen.
Afspelen van media;
Voor streamen van films en series zit er geen verschil tussen de boxen bij afspelen van HD content.
4K is een nieuwe technologie en op dit moment is er nog bijna geen content voor beschikbaar, dit gaat nog wel een aantal jaren duren voordat dit toegankelijk word.
Laat U dus niet "gek maken" met termen zoals 4k als u toch niet van plan bent dit te gebruiken.
Advies
Neem voor streamen een budget NEO X6 of high end NEO U1.
Een U9-H is voor de mensen die specifieke wensen hebben.
*Een U9-H heeft een zwaardere grafische kaart voor gaming en Dolby/DTS licenties en hardware decoder, dit betekend niet dat de andere modellen geen DTS of dolby aan kunnen. Echter kan een U9-H meer conversies(dolby<>Stereo) aan en heeft officiële licenties. Dit is meer voor de mensen met oude versterkers of mensen met specifieke wensen.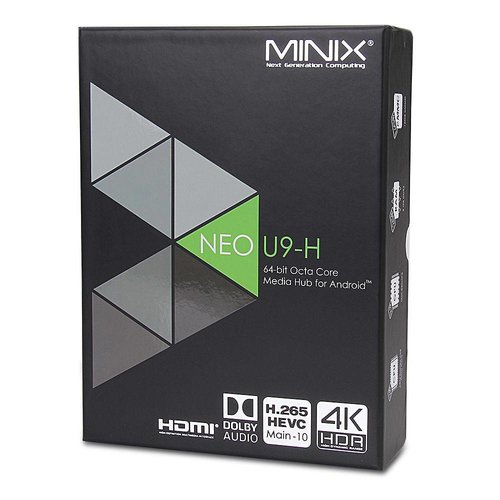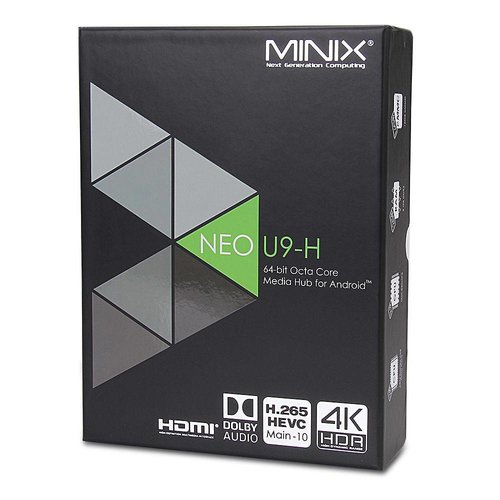 MINIX
Neo U9-H
Artikelcode
4897016415753
MINIX Neo U9-H De Ultieme ThuisbioscoopervaringPicture Perfect - 4K Ultra High Definition Realistische, Levensechte Beelden - High Dynamic Range (HDR)
MINIX
Neo U9-H
MINIX Neo U9-H De Ultieme ThuisbioscoopervaringPicture Perfect - 4K Ultra High Definition Realistische, Levensechte Beelden - High Dynamic Range (HDR)