Add your review
Neo Z83-4 Windows 10 Mini PC - Copy
MINIX
Neo Z83-4 Windows 10 Mini PC - Copy
Article code
4897016417337
2 to 3 Days
Description
MINIX NEO Z83-4 shown on

2 September 2016 IFA

MINIX NEO unveiled a new series and have a Windows 10 model, in this case the name of the model

MINIX

NEO Z83-4. The extensive SoC Intel Atom x5-Z8300 installed on the MINIX NEO Z83-4 and in the hardware configuration to find quality components. Something we are accustomed for years of MINIX at Smart Solutions Import and what also makes us proud to be MINIX distributor of BeNeLux. And the MINIX X88-i , we even have a unique business model in Europe, which we can deliver alone.


The mini PC MINIX NEO Z83-4, as we may call it so, is the extensive Intel Atom Z8300 SoC x5 Quad core placed. The NEO Z83-4 has 4 GB of RAM and 32GB of internal memory type eMMC 5.0. This configuration can MINIX NEO Z83-4 Windows 10 Home 64bit install perfectly legal. Here we note that other mini PC + 4 64GB configurations often come with unlawful Windows licenses and thus commit unlawful use. Because Microsoft does not allow this and may one day license is disabled. The MINIX NEO Z83-4 meets so well with these conditions and do not need to be so afraid that your OS is disabled.

The new MINIX NEO Z83-4 is characterized by the shape and the feeling of well-known MINIX NEO U1 and of the also well-known NEO X8-H Plus . This classic style is MINIX Kemer knew already from the MINIX NEO X7i with very clean lines and a large external WiFi antenna.

The MINIX NEO Z83-4 mini PC features a Wireless Dual-band 2.4 / 5 GHz, Bluetooth 4.2 and Gigabit Ethernet. It has three USB 2.0 ports, one USB 3.0 port, audio jack aansluitingmet integrated microphone, mini DisplayPort, HDMI 1.4 and Kensington lock.


The MINIX NEO Z83-4 Mini PC also features a series of MCU (microcontroller unit) chips such as the Delta Electronics Power Control, Wake on LAN, auto recovery after a failure of the current programming and auto power which makes so much possible. Certainly a very interesting MiniPC also the business customer. For anyone looking for a mini PC that works 24/365. And the passive design of MINIX provides good thermal stability for maximum performance. In short, the MINIX NEO Z83-4 is the right choice for consumers and for business!


Be equipped with with regard to the technical characteristics, Minix Neo Z83-4 will:

Intel X5-Z8300 (64-Bit)

 

GPU Intel HD Graphics

 

 

4GB

RAM

DDR3L

 

 

32 GB internal storage eMMC 5.0

 

 

Wireless 802.11ac Dual Band 2.4 / 5.0 GHz,


Bluetooth 4.2

 

Windows 10 operating system 64-bit

 

Playback Video playback 4K

 

Video Output Mini DP + HDMI 1.4

 

Audio Output via HDMI 1.4 and 3.5mm jack

 

3x USB 2.0, USB 3.0, RJ-45

Gigabit Ethernet

 

DC 12V, 3A supplied with adapter




 
These are the functions that MINIX has included standard in the BIOS settings:

1. Support for Apple / Nokia / Samsung standard headset for audio input and output

2. Support Wake on LAN

3. Support auto power recovery after power failure

4. Support scheduled power on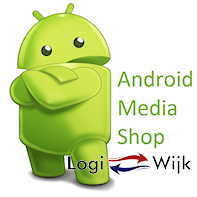 Look further into the shop for more MINIX NEO products. (MINIX NEO Z83-4 MiniPC)
0
stars based on
0
reviews