Add your review
Neo U1 AMS Bundle Package - Copy
MINIX
Neo U1 AMS Bundle Package - Copy
Article code
NEO U9-H/AMS/A2
2 to 3 Days
Description
The Android Media Shop U1 bundle consists of:  
Due to the new legislation, we may not allow you for installed media players,
Sell more. The Bundles have an empty codei installation and the addons should then be installed and at your own risk!
However, we can assist you remotely via Team-Viewer Quick-Support.
These AMS bundles contain everything you need.
A MINIX Neo U1
A MINIX A2 Lite Flymouse. (A multi functional remote control).
2 AAA Panasonic Eneloop rechargeable batteries.
Hardwareguru Dashboard for Kodi / MINIXMC in Dutch with (legally exclusive)
Add-ons to look through the box.
Hardwareguru Dashboard app for Kodi / MINIXMC backups, updates and restore
Various easy-to-use apps easily installed by Hardwareguru Dashboard.
The (Legal) Apps that we already install for you are; RTL XL, Spotify, You Tube
Ziggo Go, Look, NPO, Netflix, Wildhitz and Quicksupport.
30 Minutes Explanation via Quicksupport upon receipt of the Box.
1 year AMS support / support via Teamviewer
2 years warranty
The Android Media Shop MINIX NEO U1 bundle with AMS support this means, If you purchased the box and you received and connected it via Wi-Fi or Lan
Then we can remotely remove the Android box from Teamviewer's Quick-Support and,
Give you a correct explanation through the box and Whatsapp. (This does not apply to the Minix X5 and X7mini)
Also, with this bundle, you will find the handy MINIX NEO A2 lite flymouse for the perfect setting
Of your MINIX.
Also on the rechargeable batteries we thought we chose the Panasonic brand.
Our support and support goes very far with us You can always email us with questions or via whatsapp 0646322289 ask your questions we will always contact you on the same day.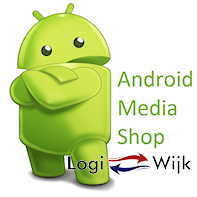 Look further at the webshop for more MINIX NEO products. (MINIX NEO U1 bundle)
0
stars based on
0
reviews