MINIX NEO AMS Bundles
The Android Media Shop Logiwijk Bundles
Many people see the trees for the forest anymore.
That's why we provide you with only the top three complete plug and play bundles are taken out for you.  
MINIX NEO X6: The budget box for people who just want to play movies and series.
MINIX NEO U1: For people who like HD audio, 4K @ 60fps, and like android 5.
MINIX NEO U9-H: For people who like to play heavy graphical games,
and a hardware decoder for audio.


Due to the new legislation, we should not pre-installed media players more sales,
The players have an empty kodi instalation and addons you would then need to install itself and is at your own risk!
However, we can guide remotely via Quick Support Team Viewer.

We only work with MINIX because this is the best manufacturer of the moment.
Cheap alternative we do not offer because they are often unstable and contain many bugs.
* Compare it with a Samsung phone or a cheap chinese phone.
All seem the same specifications, then there is still a big difference.

These bundles include everything you need.
A MINIX (android mini computer).
A MINIX A2 Lite Flymouse. (A multi-function remote control).
2 AAA rechargeable batteries Panasonic Eneloo.
AMS Update Service with a composition
1 year AMS support / support via TeamViewer.
Of course it's always nice that there are batteries in the flymouse, then you can start immediately!
This bundle has everything.


The difference between the MINIX satellite speakers;
A brief overview of the main points;
 
 
NEO X6 (budget)
X8H PLUS
NEO U1 (high end)
full HD
YES
YES
YES
4K
NO
up to 30 fps
up to 60 fps
audio
to 5.1
Optical + HDMI
to 5.1
Optical + HDMI
* Hardware decoder
to 7.1
Optical + HDMI
games
+
+++
++
MinixMC / KODI
YES
YES
YES












Via an optical cable is only 5.1 audio possible for 7.1 this must via HDMI and your amplifier must support this.


Media playback;
For streaming movies and series there is no difference between the boxes when playing HD content.
4K is a new technology and currently there are almost no content for offline, it will still take several years before these become available.
Makes it not "fooled" by terms such as 4k if you still do not plan to use it.


advice
For streaming budget NEO X6 or high end NEO U1.
X8H a plus for people who have specific needs.
* A X8H-PLUS has a heavy graphics card for gaming and Dolby / DTS licenses and hardware decoder, this does not mean that other models DTS or Dolby can handle. However, a X8H-Plus can increase conversions (Dolby <> Stereo) and has official licenses. This is more for people with old amps or people with special needs.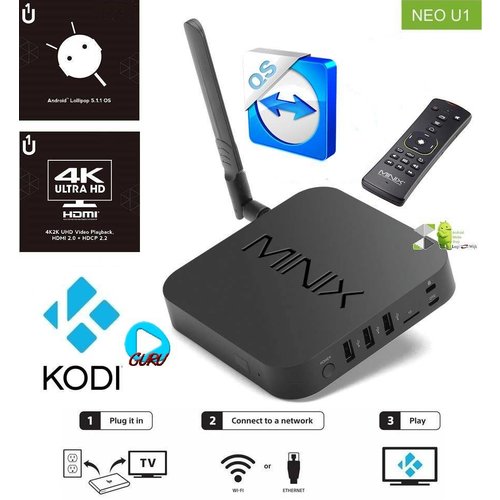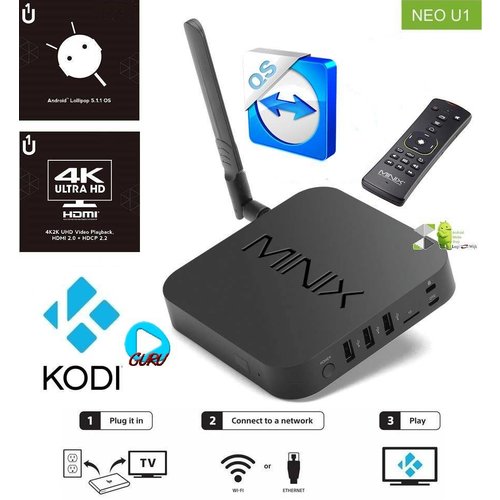 MINIX
MINIX Neo U1 AMS Bundle Package
Article code
NEO U1/AMS/A2
MINIX Neo U1 AMS Bundle Package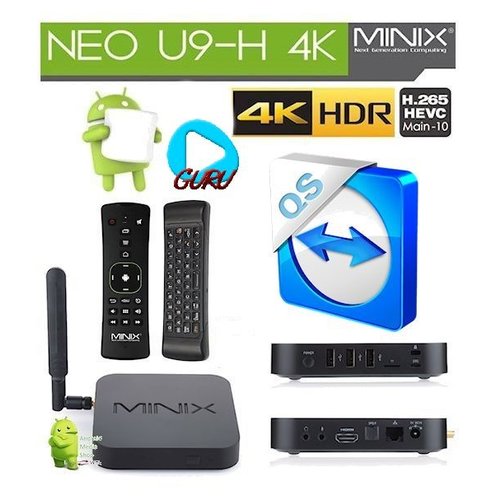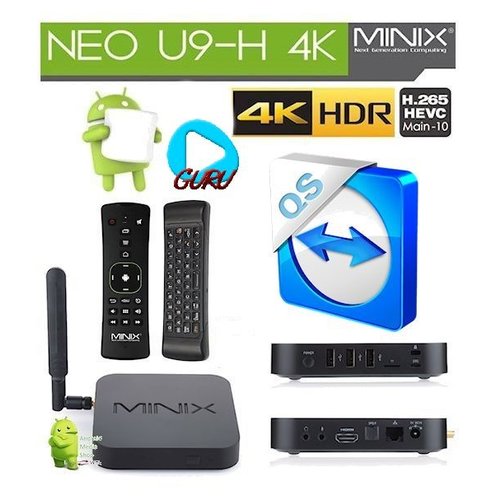 MINIX
MINIX Neo U1 AMS Bundle Package - Copy
Article code
NEO U9-H/AMS/A2
MINIX Neo U1 AMS Bundle Package